"RP Masiello, Inc. has and will be recommended to anyone needing a contractor to fulfill their needs. As a "contractor" your company has demonstrated more than that. Your overall operations and people have committed themselves to a very successful relationship between us. As our future grows so will yours as we increase our capabilities the need for facility expansion will be evident. It will be a pleasure to work again with you and your team."
Len McAleer, General Manager
Unified2


"You have always given us flexibility in our planning combined with excellent service when we call."
James A. Harvey, CEO/Owner
E.L. Harvey & Sons, Inc.


"The building looks fantastic and we truly are pleased with how quickly it is going up."
Charles P. Conroy, Executive Director
Dr. Franklin Perkins School


"All of us at Goya Foods truly believe this warehouse is the most attractive and cost-effective building we have ever had built for us."
Louis P. Patrone, Assistant to the President
Goya Foods, Inc.

"I have enjoyed working with such nice people like you and I have also learned
from you. I would like to take this opportunity to express my sincere appreciation for all the support you have extended to me."
Hidetoshi Kinuta, President
Judd Wire


"I believe that the key to the success of this project was the commitment to "teamwork" amongst Nichols, our architect, and the R.P. Masiello, Inc. team. We shared a common focus and commitment, and the outstanding facility was the result."
Phillip W. Dowd, Operations Manager
Parker Hannifin–Nichols Aircraft Division


"When I selected you and R.P. Masiello, Inc. for the NAVL project in March I placed total trust in your ability to provide a first quality building, under budget and on schedule. Further, I expected a good experience in the process. You have met or exceeded every expectation that I had when I made the decision."
James G. Petrucci, CEO/Owner
J.G. Petrucci Company, Inc.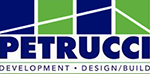 "Our original architect and General Contractor informed us that our planned expansion and renovations would cost us $2.8 million plus. Our fundraising feasibility study clearly showed us that our campaign could not raise that sum. Thanks to RP Masiello, plans were developed and presented to us reflecting a project bid of just below $2 million. There were no compromises in quality or reductions in program space. In fact, we were pleased that many enhancements were added to the expansion portion of the project. Thank you for a project well done."
Edward G. Keefe, Executive Director
Tri-Community YMCA


"We want to write to you to express our total satisfaction with our new facility.This facility is of the highest quality and was delivered to us on time and considerably under budget. When we hired you as Construction Manager, we were confident that the work would be of the same quality as your last two major expansions for us. It was Indeed."
Akito Kubo, General Manager
Judd Wire